· weddings, birthdays, communions, christenings… ·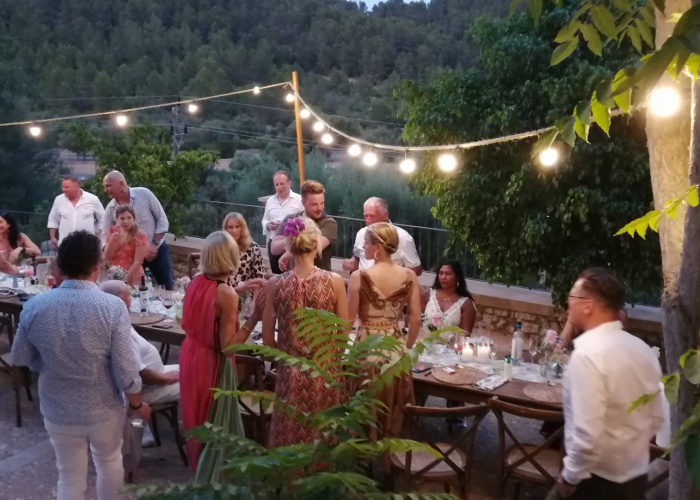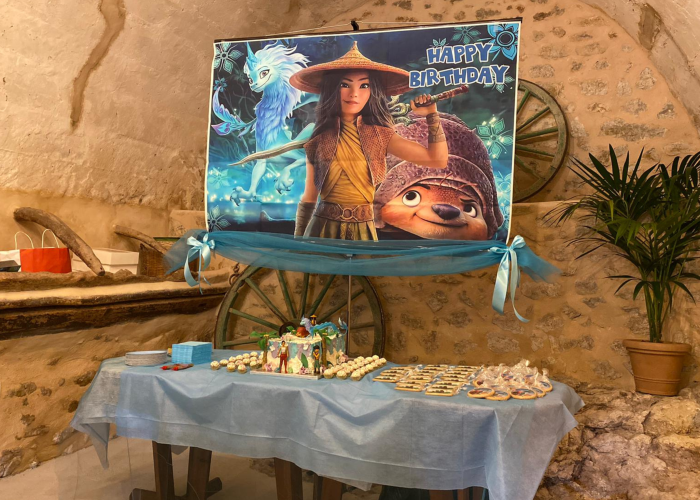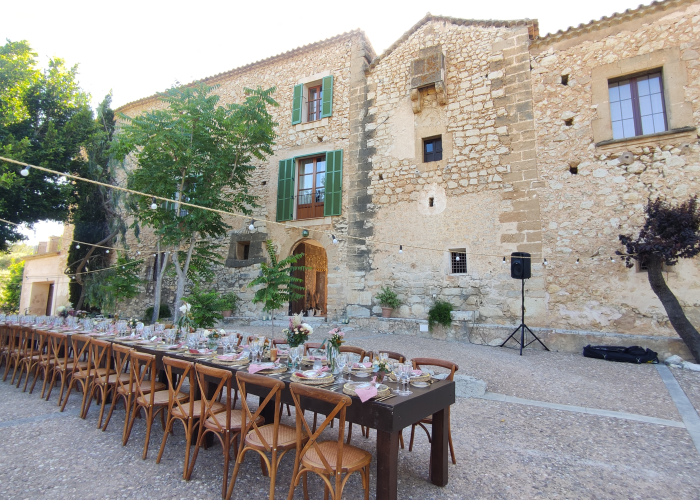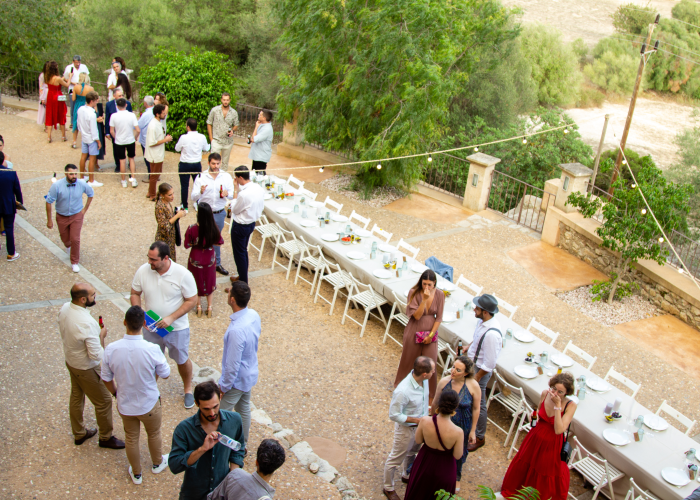 If you want a simple and natural celebration, away from the stress and tensions of the protocols…
If you are looking to enjoy every minute, get excited and have fun with the preparations, enjoy the freedom of being able to decide every detail, share with those closest to you the previous moments… Son Vic Vell is the perfect setting for a slow event.
Made to meadure and to your liking.
All spaces will be available for exclusive use during the time of your room.
You can make a sequential combination of scenarios in which to develop each part of the event.
They can be accommodated in groups, both indoors and outdoors, up to 50 people.
The contracted day will be available plus the previous time necessary for the adaptation of the spaces acoording to host preferences.
We have speakers, cannon and projection screen available.
To arrange each space we have tables, chairs and basic furniture for 25 people.
The house has traditional tools and appliances, logs, vegetation, pillows of "Majorcan tongues", mats… which can be excellent decorative elements.
You can complete it with:
A guided tour of the possession.
An activity planned by yourself.
* We can facilitate the contact of different catering services for the organization of the meal.