Activities for personal enrichment and well-being, impregnated by the traditional culture of Mallorca in the rural environment.
Our proposal is open, flexible and constantly evolving:
MEDITERRANEAN GASTRONOMY ACTIVITIES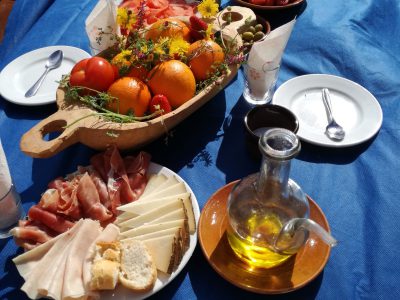 The group will enjoy a typical Mallorcan berenar at mid-morning.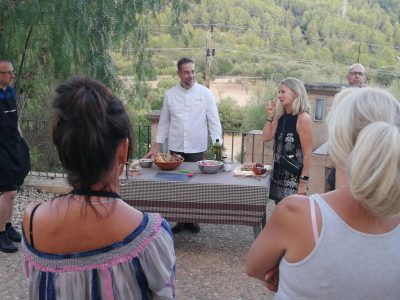 SHOWCOOKING WITH PRIVATE CHEF
An experienced chef will cook in front of the group the food that will be tasted next.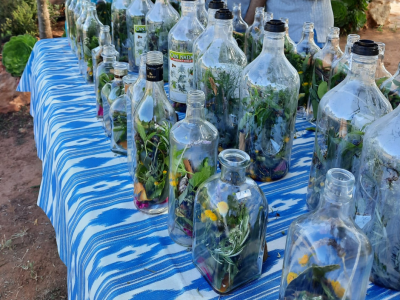 WORKSHOPS ON TYPICAL MALLORCAN PRODUCTS
They will get to know our gastronomy through workshops on: Mallorcan herbs, sweets, coca de trempó (vegetable flatbread), sobrasada...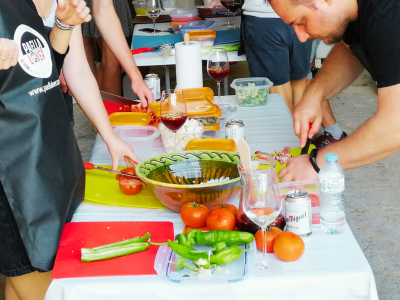 An integrating activity in which the participants must coordinate to prepare their menu.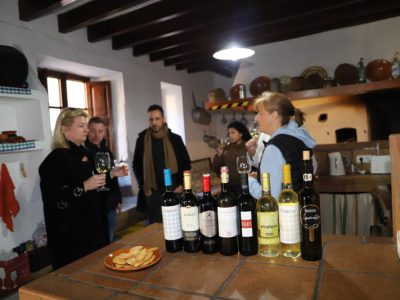 A professional will carry out a sensory analysis in which he will highlight the scents, flavor and sight of different products: wine, cheese, oil or spanish cold meat.
ACTIVITIES IN THE RURAL NATURE OF MALLORCA CULTURAL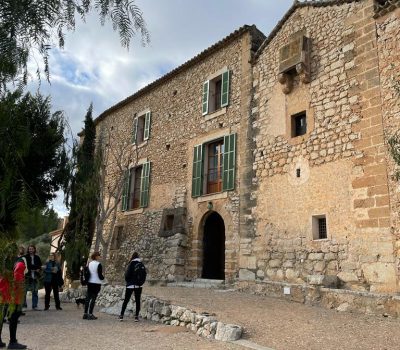 ROUTE THROUGH A TRADITIONAL HOUSE IN MALLORCA
A guided tour of all the interior and exterior spaces of Son Vic Vell.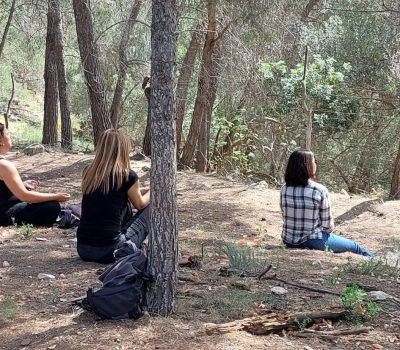 ACTIVE MEDITATION IN THE WOODS
Through a combination of sensory exercises, we practice mindfulness in nature.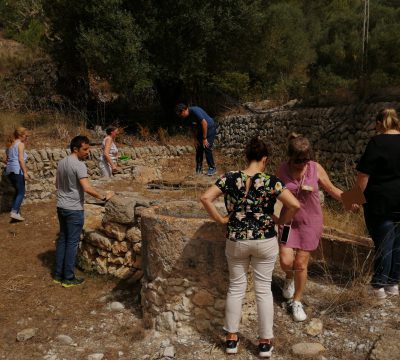 DISCOVERING THE MALLORCAN TRADITION -GYMKHANA-
By passing tests we will discover the ethnological elements, flora and fauna of an old Mallorcan possessió.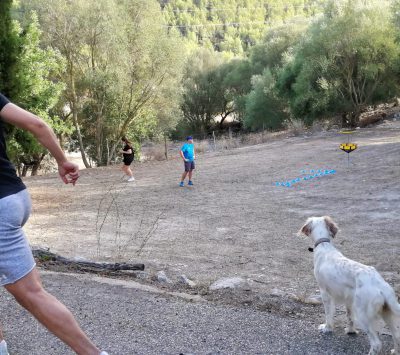 Carrying out different activities in the middle of nature, the group will compete and collaborate to reinforce group cohesion.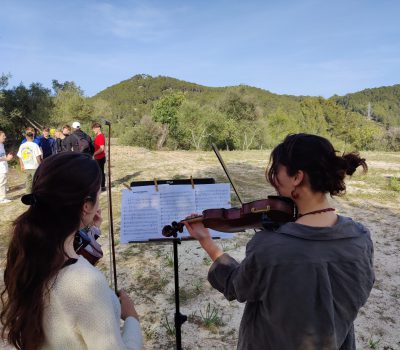 Audition, interpretation, dance... One or all at the same time, to express and release tensions, thus achieving your own well-being.
Do you have a new idea? Do you want variations?
At Son Vic Vell we will be delighted to listen to your ideas and give them shape in order to offer them to you.
If you want to change any activity, tell us what your preferences are and we will make you a tailor-made proposal.
SON VIC VELL. FINCA VIVENCIAL
Ctra. Peguera-Es Capdellà km 4.400
07196 Calvià
info@sonvicvell.es
971 754 726 – 637 522 114