Indoor and outdoor spaces surrounded by nature
Discover a location different from the usual ones, surrounded by serenity and calm.
A place far from interference, exclusive, that will leave a fond memory to the participants.
Our house, dating back to the 13th century, can be the ideal place to hold all kinds of events:
a work meeting, a workshop, a meal, celebrate a wedding, a baptism, a communion or a birthday...
As well as other leisure activities, in a cozy environment that you can set to your liking.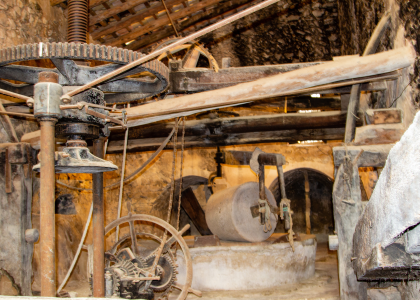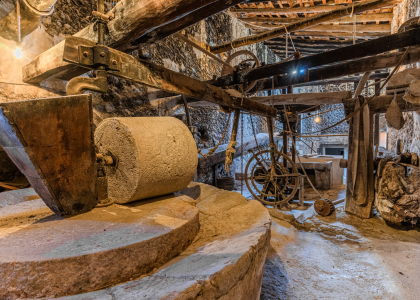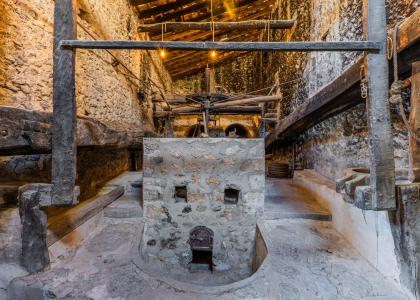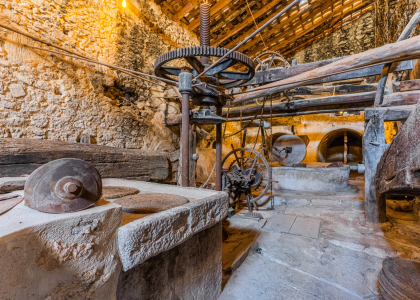 Almazara that preserves the grinding stone, the trull, surrounded by the granaries with barrel vaults, the esportinador, two bar presses, the stone where to load the esportins, the large boiler, the diesel tanks… You can surprise diners with a welcome aperitif, at dessert time, a coffee or a drink.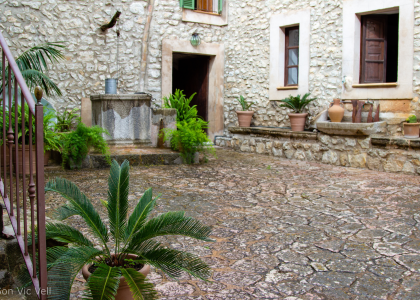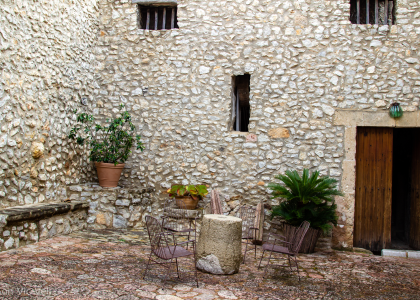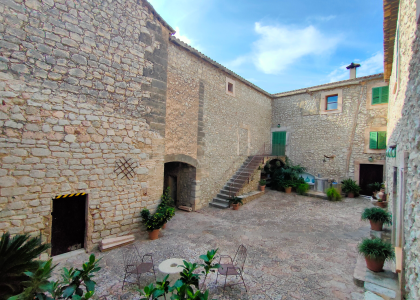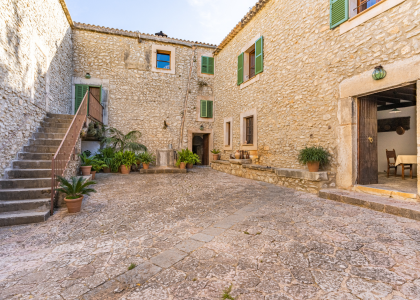 'The space revolves around a central courtyard, the axis on which the various rooms are arranged. Space sheltered from the wind and cold in winter that allows the assembly of tables, the reception of guests or a party área. The view of the 16th century defense tower with its loopholes and the old well stands out.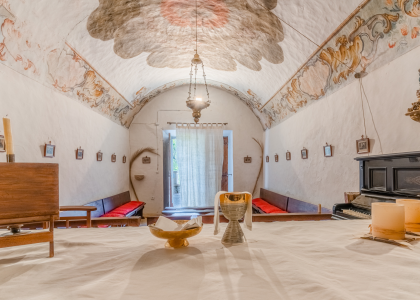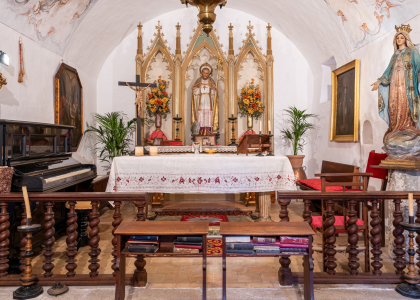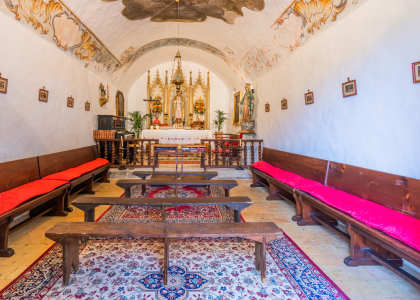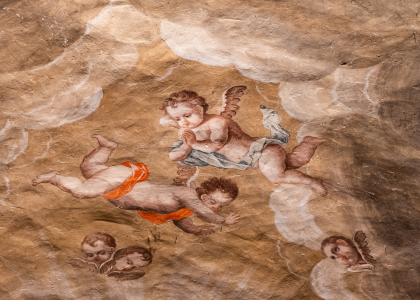 Initially dedicated to San Agustín and now to San Alfonso María de Ligorio, in 1754 it served as a place of worship for the inhabitants of La Vall Verd. An intimate, consecrated space, where you can celebrate your religious ceremony, do some readings or have a space in which to enjoy listening to music.
Its capacity is approximately fifty people.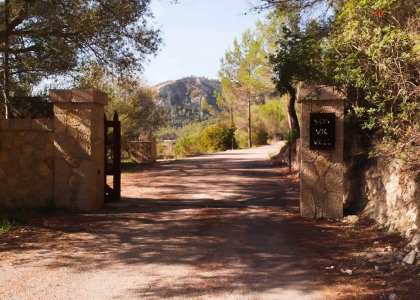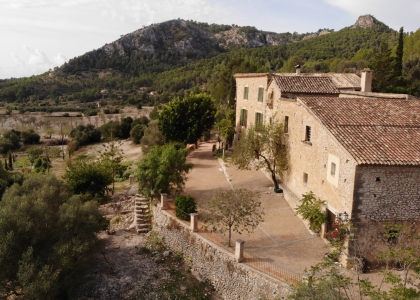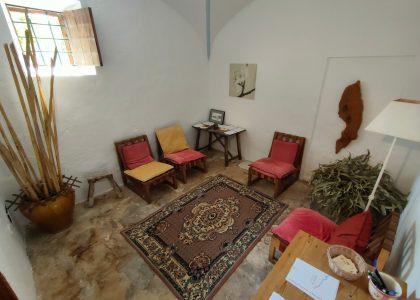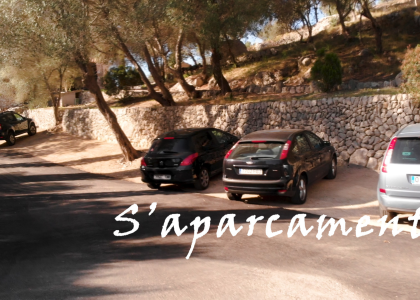 At Son Vic Vell we offer you indoor and outdoor spaces that allow you to personalize each event. Next to the foreign portal, dating from the 13th century, is Sa Capelleta, the oldest ranch in Son Vic Vell. Outside, there is a parking lot with space for twenty cars.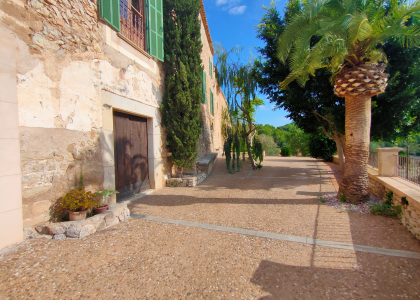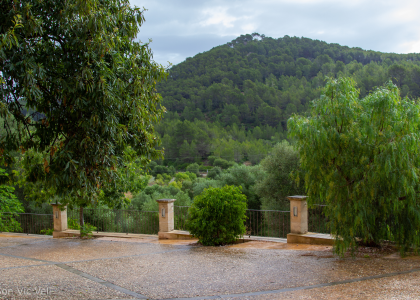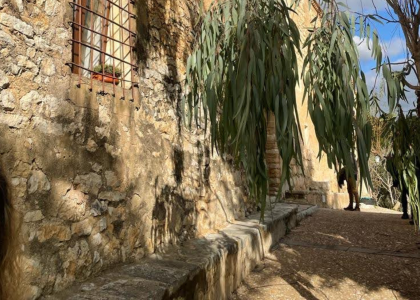 With panoramic views of La Vall Verd, it is the ideal place to contemplate the impressive defense tower dating from the 16th century. Space that allows the assembly of long tables for food, an aperitif at the reception, a civil ceremony, party area or children's area.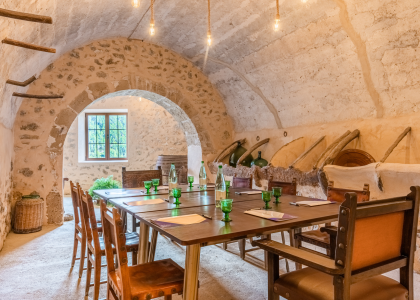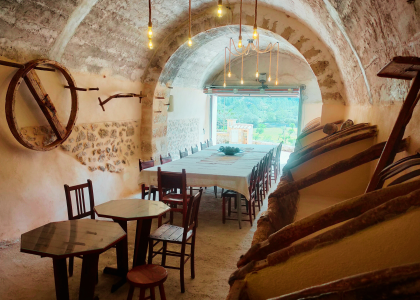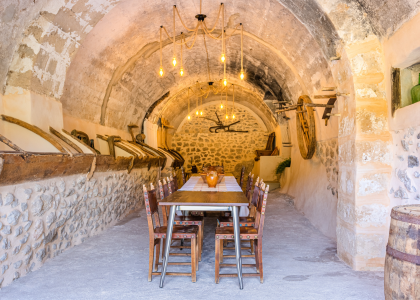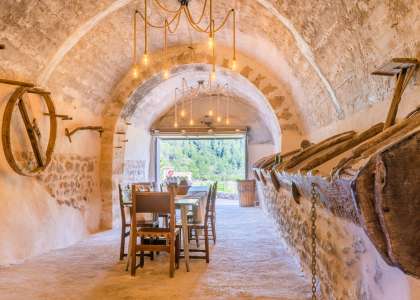 Rehabilitated stables respecting the details of the use for which they were built, and that give them a special idiosyncrasy. Very versatile interior spaces that become an alternative in case of bad weather.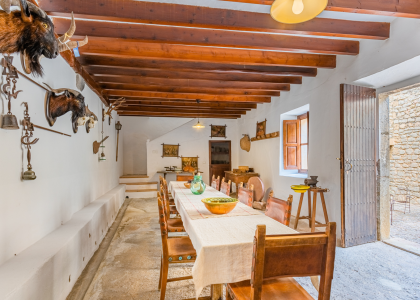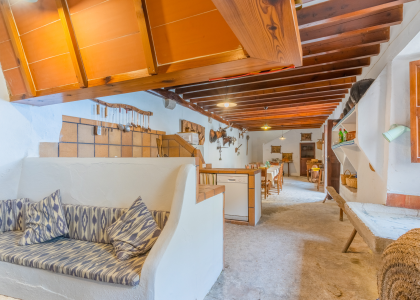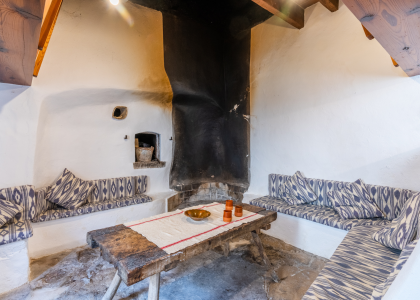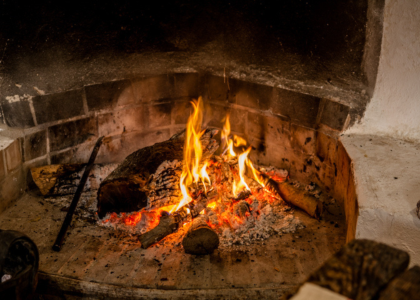 Multifunctional space that preserves all the details and in which, in turn, the necessary modern elements have been introduced to make it operational. Ideal for small groups in case of bad weather or to set up the buffet.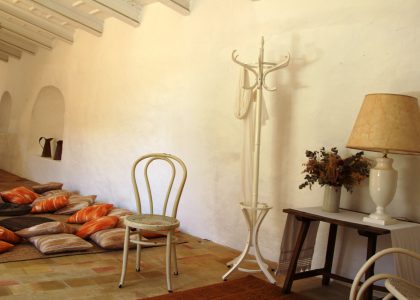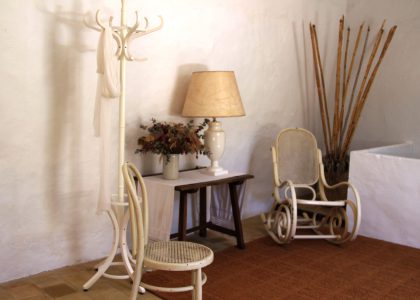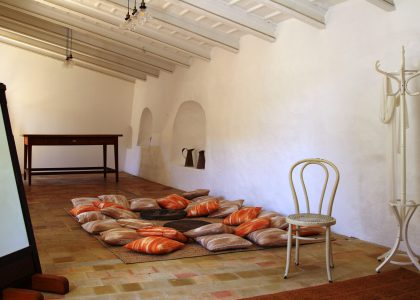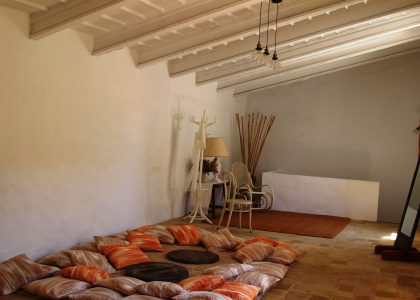 Currently, the thin dividing walls have been removed, leaving an open space. An ideal space for holding meetings, workshops and conferences, and which can also be used for small groups as an alternative in case of bad weather.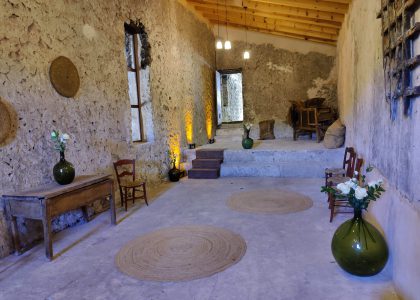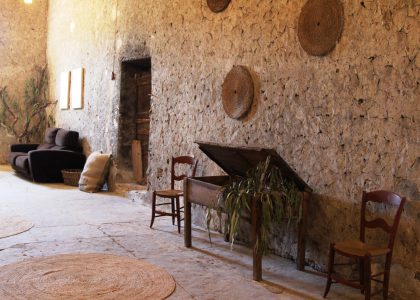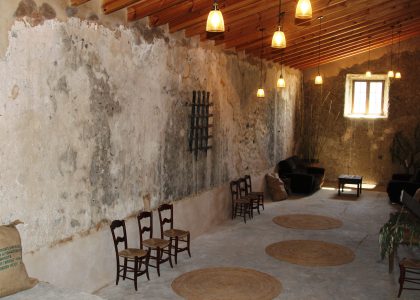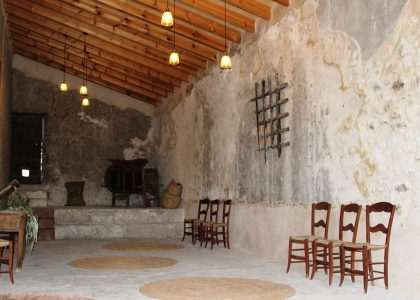 Sa Garrovera is a multifunctional interior space of 100 m², which can be used both for a brunch in case of bad weather, as well as for an audition, conferences or work space for small groups.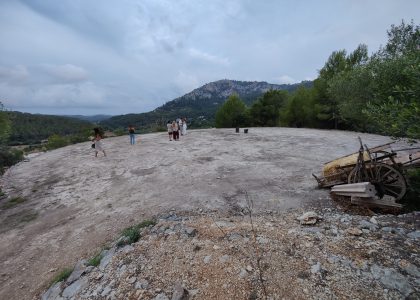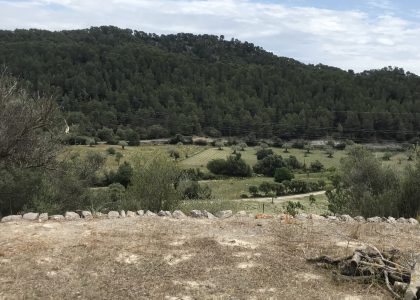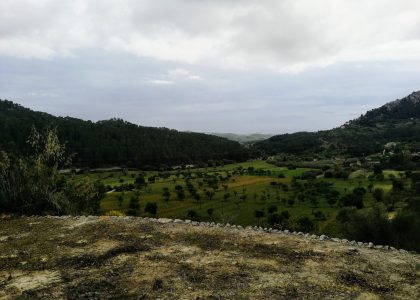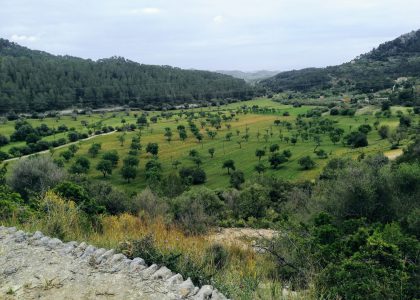 L'era de batre is a large natural space of 800 m² ideal for organizing the civil ceremony. An enigmatic and traditional place where you can also have a welcome cocktail.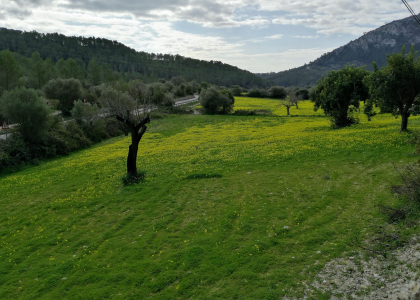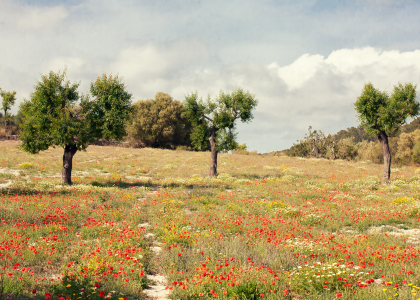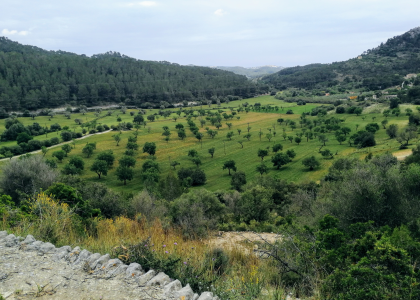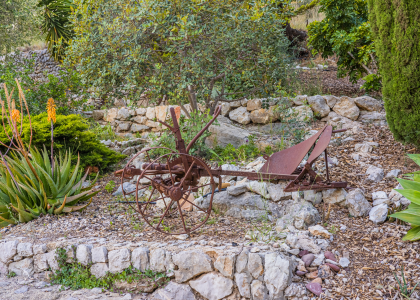 Son Vic Vell is located between valleys and mountains of medium height: La Vall Verd, s'Estret de Sa Cova, es Puig des Cero, es Puig des Revell... 1 km from the beautiful Es Capdellà and a few kilometers from the sea of Peguera. The wide natural space with old paths allows alternatives for contemplative or sporting walks.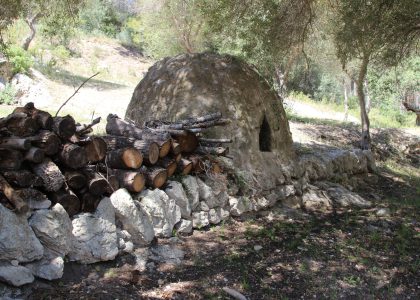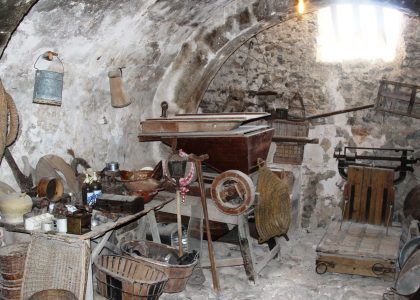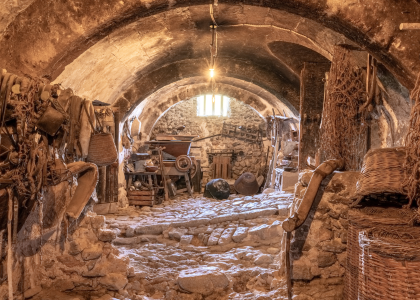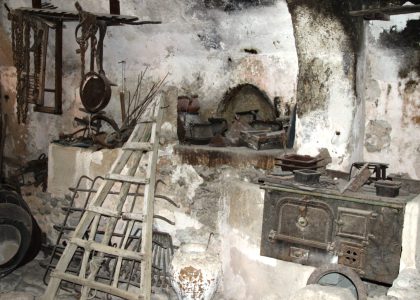 Son Vic Vell has spaces that collect elements of traditional work such as l'estable vell, an enigmatic space where every detail will transport you back centuries. Other ethnological elements such as the wood-fired oven, l'era de batre, the charcoal burner's house, the lime kiln, the cistern... all of them show us how they lived and worked in the past.
SON VIC VELL. FINCA VIVENCIAL
Ctra. Peguera-Es Capdellà km 4.400
07196 Calvià
info@sonvicvell.es
971 754 726 – 637 522 114